Carlisle, Cumbria, and South West Scotland New Dentures, Denture Repairs & Dental Laboratory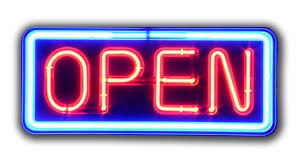 We are delighted to announce that we will be reopening totally for business on Tuesday 9th June 2020 for all face to face denture work, Denture Assessments, Denture Repairs, and all normal Dental Laboratory Work. We will be prioritising patients in the middle of denture treatment when lockdown began first.
In the coming week we will be calling all patients halfway through treatment to continue your treatment. Patients needing urgent denture repairs or new Dentures please call us now on 01228 529128. We are once again offering a FREE Denture Consultation.
Infection control and patient care has always been our highest priority. We will be using all the necessary PPE and updated laboratory and clinical protocols to keep all our patients and staff safe.
The patient journey will be slightly different to how it was before lockdown but still with a friendly smile. We have put together a summary of what to expect when you attend. Our Reception team will explain everything you need to know when booking your appointment.
The New Patient Experience:
We are the same friendly people as before; we are just doing more to keep you safe
We ask all patients to attend wearing a face covering. Your CDT will instruct you when it should be removed
Extra forms will need processing regarding your Medical History and COVID-19 status
Patients will be asked to come no more than 5 minutes before your appointment
When in the Laboratory and Clinic we ask you to observe the 2 metre social distancing rules
When entering the building please use the hand sanitising gel made readily available
Rather than waiting in the waiting room you will be taken straight through to the denture clinic
Our staff and CDT will be wearing extra PPE to protect you further and there are screens in place to protect you and our staff even further
On leaving the surgery the reception team will book you another appointment and ask you to use the hand sanitising gel when you leave
We ask that preferably card payments are used for payments
We are really pleased that we are up and running again and look forward to making you smile again!
Paul Walkington
Clinical Dental Technician