51 Spencer Street Carlisle. CA1 1BB
Welcome to Devonshire House Dental Laboratory
Devonshire House Dental Laboratory trading as Devonshire House Denture Solutions Ltd has been providing clinicians throughout the UK with a full range of dental appliances for the last 60 years. We pride ourselves in working closely with clinicians, providing them with the very latest materials and equipment to provide patients with the very best possible dental appliances.
Devonshire House Dental's key philosophy is of continuous development through high technology, high quality products and training with strong technical and marketing support, we will strive to help you provide your patients with the highest quality laboratory work.
All our work is carried out in our laboratory in the centre of Carlisle, by fully trained and registered GDC Technicians.
We provide a full service in all areas - Prosthetics, Chromes, Implants, CAD CAM, Crown & Bridge and Orthodontic.
The laboratory is registered with the Dental Laboratory Association and British Bite Mark; it is DAMAS and Valplast Certified, BPS Trained, and Paul Walkington is our qualified Lead Clinical Dental Technician who has over 20 years' experience.
We provide a range of qualities including our private deluxe work.
To support speedy or emergency work, we have our own couriers which can collect work from your practice on a daily basis both around SW Scotland, North and West Cumbria. If your practice is out of these areas, we also provide a Free Postal Service, this being by Specialist Courier or Royal Mail depending on the volume of work.
Paul Walkington says, 'we want to work with you to create natural quality cosmetic appliances. We are passionate about what we do and have invested heavily in the latest technology and training of our team to deliver the very best products and service to the Dental Profession. With your support let us help you in making your patient care the very best it can be.'
Acrylic Full and Partial Dentures
Flexi – Valplast Dentures
Acetal Metal Free Dentures
Chromes and Precision Attachments
Fast Turnaround Repairs and Additions
Ultaire AKP Frame Dentures
Implant Over Dentures – Locator/Novoloc
Straumann Platinum Expert
Hybrid Screw Retained Bridge
Immediate same day Loading
CADCAM Crowns
EMAX Crowns and Bridges
Zirconia Crowns
Twinny Inlays and Onlays
Study Models, removable and Fixed Appliances
Essix Style Retainers
Gumshields and Anti Snoring Devices
Bleaching Trays
Hard and Soft Splints – DuraSoft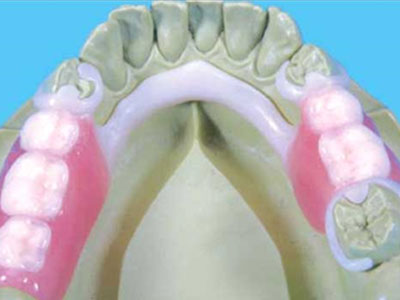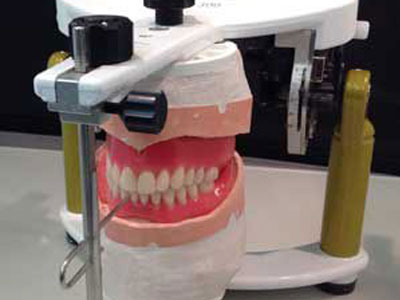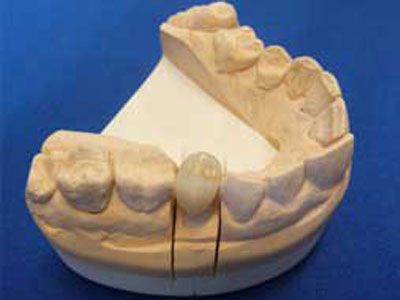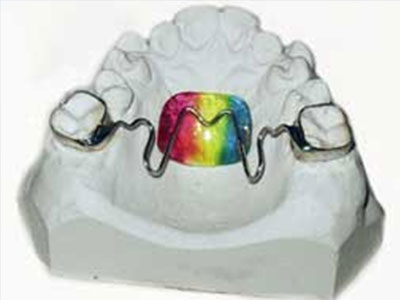 Who is our Clinical Denture Technician (CDT)
Dip CDT (University of Lancaster) 2014
RDT (Leeds Dental Institute) 2001
Certified Clinical Dental Prosthetics Technician
Straumann Platinum Implant Expert
Helping Anxious Patients & Aesthetics Smile Makeovers
Digital Denture Design
Paul has extensive experience as a certified Dental Technician; having over 20 years knowledge in Prosthetics, qualifying as a 'Certified Clinical Dental Technician' in 2014. Paul has quickly gained an excellent reputation for his quality of work, his expertise, composure and care for patients. Paul can offer direct treatment of patients needing full dentures and often receives partial denture referral patients who can also enjoy his excellent patient care and attention to detail. Paul says, 'my passion is to create 'Aesthetic Smile Makeovers' for all his patients both in his denture clinic and working with our dentists throughout the UK'.
His advanced Prosthetics training includes: the Bio-Functional Prosthetics System (BPS);
The i-denture stabilisation technique; Straumann Platinum Implant Technical Award; Valplast Flexi denture professional and the ability to design dentures by new digital technology such as Suction Mandilator dentures. Giving you, the patient, the up most confidence that Paul can deliver the very best service, care and support you require ensuring you have the best possible experience.
Paul is happily married to Annabel and is proud to live in Cumbria. In his spare time he enjoys a wide range of outdoor activities including mountaineering, cycling and squash.
Registration Details:
GDC Registration = 145424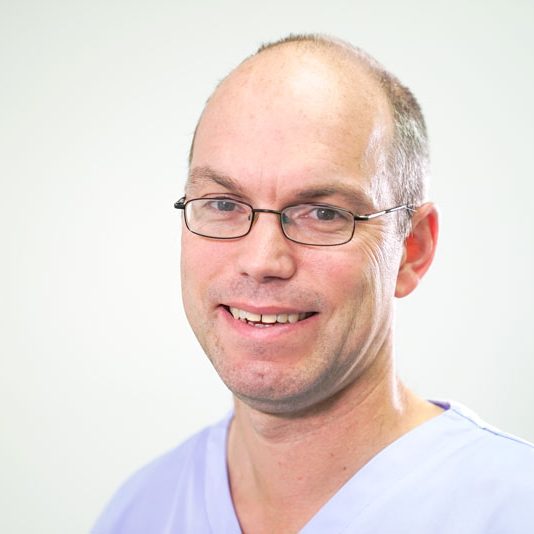 Devonshire House Denture Solutions is located very close to the centre of Carlisle, Cumbria. The directions are as follows
By car from the North
Head south on the M6 turn off at junction 44 and head south down Kingstown Road towards the city centre of Carlisle. Continue until you cross the river Eden and you reach a large roundabout. Take the 3rd exit straight on passing a Shell Garage on your left. Keep in the outside lane. At the first set of traffic lights continue straight on. At the next crossroads with a set of traffic lights keep straight on. Our laboratory is on the left just before the next set of lights on the junction of Warwick Road and Spencer Street. Street parking is located around this area.
By Car from the South
Heading north on the M6 turn off at junction 43 and head west on Warwick Road. Pass a large Tesco store on your right and then Brunton Park (Football Ground) on your right. After Brunton Park you will reach a set of traffic lights , turn right and continue to follow the A69. On reaching a T junction turn left onto Spencer Street. At the next crossroads with a set of traffic lights, keep straight on. Our laboratory is on the left just before the next set of lights on the junction of Warwick Road and Spencer Street. Street parking is located around this area.
On foot from the Railway Station: about 5-10 mins
Turn right out of the station and head along Lowther Street. Take the second road on the right (Warwick Road). Pass the Crown Courts on the left and on reaching the first crossroads of Warwick Road and Spencer Street, we are found on the corner of this junction opposite the Auction House Estate Agents building.
Thanks for all your support, help and guidance. Could not have asked for a more professional service and brilliant end product, would definitely recommend your practice
Kenny & Tracy
"At last have a decent smile. Well worth the wait. My dentures are amazing!!! Love them so much Thank you again"
Jane
"Would like to THANK YOU so much for your kindness and excellent job with Julie's new denture plate. Over the weeks she has been coming to you she has always had full praise of you. Thanks again Paul and everyone else involved."
Monty & Christine
"Delighted with the new dentures Paul, they look so natural. Gone are the skeletal chin and sunken cheeks. In fact you've given me back my face. Many thanks"
Carol
"Thanks to your skill you have managed to transform something which is un-manageable into something which is now tolerable."
Diane
"To all at Devonshire House Denture Solutions. It has been approximately 2 months since you finalised my denture treatment. I have encountered no discomfort in any form and with a perfect fit with 100% plus satisfaction. Friends have committed on the improvement to my facial appearance. Once again many thanks to yourself and the Team."
Keith
"This is to say many thanks for your assistance with regards my new dentures at short notice. I can now go on holiday with a top set of dentures and not be embarrassed to speak to anybody. Many Thanks"
John