51 Spencer Street Carlisle. CA1 1BB
Implants for the Dental Surgeon
Our Senior Technician is a Straumann Platinum Approved Technician. With the growth of Implant Dentistry we believe this yearly renewable knowledge based training is the underlying foundation of any Successful Implant Prosthesis laboratory.
Our experienced technicians can assist with your treatment planning on a raft of different Implant types and systems Fixed or removable including: Locators, Novaloc, Basic Hybrids, Screw Retained Hybrids, Telescopic Hybrids, Doldar Bars, Precision Attachments or Magnets. We work with most of the popular implant based systems.
We work closely with implant dentists, especially with immediate loading cases and can treat patients at our denture clinic to help you with the final definite prosthesis. This saves surgery chair side time and allows us to meet the patient's cosmetic expectations. Working as a team we can achieve outstanding results.
With the ability to work with you on your immediate implant load cases. Our Clinical Dental technician will visit your surgery and help you in the technical aspects of the case.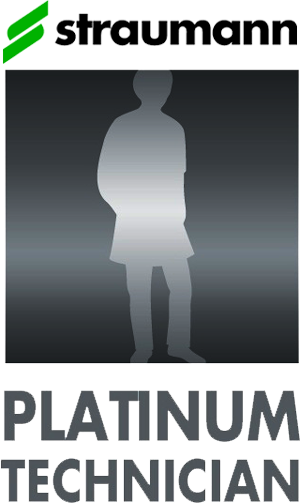 We off high quality full prostheses.
Removable designs for simple handling.
We off high quality full prostheses.
Arange of fixed designs, to meet complex demands