51 Spencer Street Carlisle. CA1 1BB
Devonshire House Denture Solutions Ltd in Carlisle.
Welcome to Devonshire House Denture Solutions which is part of the Devonshire House Dental Laboratory where for now over 5 years we have been dedicated to providing our clients with comfortable, natural looking dentures, custom made in our own dental laboratory by our highly experienced Clinical Dental Technicians.
We are committed to providing our Patients and the Dental Profession with outstanding prosthetic restorations and customer service. Our Laboratory with its newly opened Denture Solutions Clinic deals directly with both Patients and Dental Surgeons.
Paul Walkington is our lead Clinical Denture Technician and with his highly skilled team he will want to understand what you require from your new dentures and focus on your needs and expectations.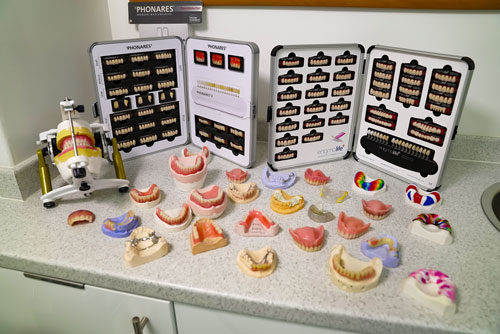 How much do our dentures cost?
The cost of dentures can vary significantly and the price you pay will depend in the first instance on the type of dentures you require.  Our Full Dentures start from £590.00.
Dentures when professionally fitted not only make you look younger, eat well and feel great but are also beneficial to your health. Ill-fitting dentures may cause underlying soft tissue damage if not adjusted, that could eventually lead to more serious complications. Badly fitting partial dentures could also undermine the stability of adjoining and opposing natural teeth.
When dentures fit correctly they function better. Many full denture wearers are of the older generation and there is a significant increase with gastro-intestinal problems associated with this age group, largely due to the inability to chew food properly.
Here at Devonshire House Dental Solutions we pride ourselves on achieving optimum results for patients with regards to denture cosmetics, comfort, fit and function.
If you're looking for high quality dentures in Cumbria, the North of England and South West Scotland then don't just take our word for it, read our patient feedback for yourself to hear from our delighted denture wearing clients. You can also visit our Dentures Gallery to see a selection of before and after pictures of denture wearers.
Paul Walkington our lead CDT has a wealth of experience in all types of high quality dentures and has been making dentures for over 20 years. Paul is qualified to take care of routine and cosmetic dental care, facial aesthetics and dental implant services  which are carried out at our Carlisle city centre clinic on Spencer Steet.
When you attend your free 30 minute denture consultation at our Carlisle clinic our consultation process will be explained to you and a detailed treatment plan, tailored to your specific needs and expectations will be provided.
You can contact us on 01228 529128
Our reputation is built on exceptional, personalised denture services.
An Uncompromising Personalised Plan
Providing custom made denture services for you is our passion not just our profession. We will endeavour to provide an uncompromising personal service both during and after your treatment.  Striving to achieve the highest levels of clinical and technical excellence and at all times treating every client with the utmost integrity, empathy and respect. You will always be in full control of the costs of your treatment.
Who is our Clinical Denture Technician (CDT)
Dip CDT (University of Lancaster) 2014
RDT (Leeds Dental Institute) 2001
Certified Clinical Dental Prosthetics Technician
Straumann Platinum Implant Expert
Helping Anxious Patients & Aesthetics Smile Makeovers
Digital Denture Design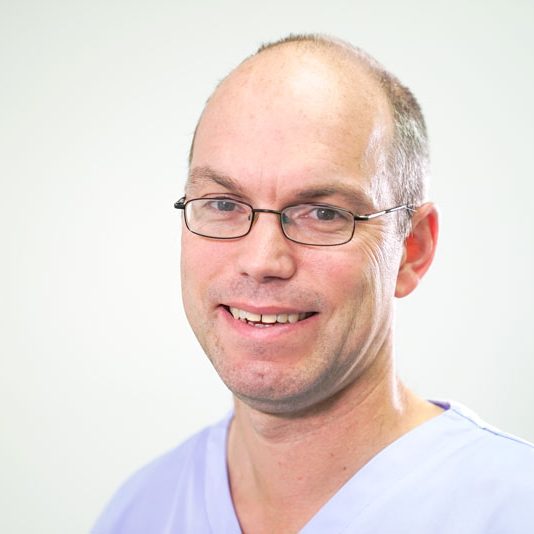 Paul has extensive experience as a certified Dental Technician; having over 20 years knowledge in Prosthetics, qualifying as a 'Certified Clinical Dental Technician' in 2014. Paul has quickly gained an excellent reputation for his quality of work, his expertise, composure and care for patients. Paul can offer direct treatment of patients needing full dentures and often receives partial denture referral patients who can also enjoy his excellent patient care and attention to detail. Paul says, 'my passion is to create 'Aesthetic Smile Makeovers' for all his patients both in his denture clinic and working with our dentists throughout the UK'.
His advanced Prosthetics training includes: the Bio-Functional Prosthetics System (BPS);
The i-denture stabilisation technique; Straumann Platinum Implant Technical Award; Valplast Flexi denture professional and the ability to design dentures by new digital technology such as Suction Mandibular dentures. Giving you, the patient, the up most confidence that Paul can deliver the very best service, care and support you require ensuring you have the best possible experience.
Paul is happily married to Annabel and is proud to live in Cumbria. In his spare time he enjoys a wide range of outdoor activities including mountaineering, cycling and squash.
Registration Details:
GDC Registration = 145424
What is a Clinical Dental Technician (CDT)
Defining the role of the Clinical Dental Technician
CDT's are Clinical Dental Technicians who have undergone intensive extra training lasting several years this far exceeds the training of a normal dental technician. Their position as a CDT allows them to offer patients direct treatment for removable dentures and mouthguards.
Along with performing clinical and technical skills in relation to dentures they have also had further training in clinical examinations. This allows them to search for oral abnormalities and if found, these can be referred to other health care professionals.
Although CDT's can work independently, they also work closely with dentists to confer treatment plans for the best interest to the patient. This is one of the core values the General Dental Council insist all health care professionals work towards.
Paul Walkington Devonshire House's lead CDT says , 'The role of the Clinical Dental Technician (CDT) falls between that of a dentist who would usually take the patient's impressions, and that of a dental technician who would receive the impressions from a dentist and then make the dentures (usually for patients they have never actually seen themselves). As the CDT we do both roles, taking the impression and make as well as fit the dentures.'
Paul goes on to say, 'We will look to construct aesthetically pleasing dentures with comfort and function.  We are very aware we are not only replacing lost teeth, but also compensating for bone loss and very often sunken facial profiles, which can age patients up to 10 years prematurely. Careful, calculated consideration of each individual's anatomy is essential for outstanding results to be gained in this delicate area'.
Registered CDTs are legally qualified to give oral examinations and to check that the mouth is in a healthy state, along with the taking of impressions of the edentulous mouth (no teeth) which enables the production of high quality dentures. It is, however, illegal for regular dental technicians to offer this service and anybody who has dealt with a dental technician direct for the provision of dentures, should seek an oral examination as soon as possible from a suitably qualified and registered dental care professional as your health could be at risk.
During your first consultation we will undertake a detailed evaluation, enabling us to create a detailed treatment plan just for you.
This may include:
Taking details about your dental and medical history
Full clinical assessment and oral examination of current oral health, including natural tooth loss
Advice on helping you achieve optimum oral health
We will then run through the different types of dentures available and procedures involved, along with costs so you can make an informed choice about the treatment you receive. Then either at this stage or at a later date you and our Clinical Dental Technician can then decide on the right plan of action.
Do I need to see a Dentist or can I see a Clinical Dental Technician (or both)?
A CDT can directly treat, create and fit a complete set of dentures to patients who have experienced total tooth loss. If you are looking for partial dentures, as you have some of your own natural teeth remaining or you have had a dental implant, you must first be seen or referred by your dentist before treatment can begin.
Patients presenting with natural teeth will be advised to visit a dentist for an oral examination/check-up where an appropriate treatment plan can then be formulated in conjunction with the CDT.