51 Spencer Street Carlisle. CA1 1BB
You Are not alone
In the UK over 11 million people - almost one in four adults - wear some form of denture. Along with hundreds of millions of others around the world, it means that you are by no means alone. Nowadays it is no longer necessary for dentures to look false. Our dental team can provide you with a highly attractive and cosmetic denture allowing you to look good, whilst feeling confident and attractive. Every year sees on average 200,000 people in the UK become denture wearers, which is why Devonshire House Dental Solutions works closely with world class denture manufacturers like Schottlander to help you get the best possible cosmetic denture.
An enigmalife+ denture – inspired by nature
You may be reading this page because you are having a new set of dentures made for you or are thinking of doing so and your clinician has recommended enigmalife+ denture teeth. They are not like other denture teeth that you may have had in the past. Their look and feel are closer to your own natural teeth than was previously possible. This information explains why enigmalife+ teeth are so special and why your clinician has chosen them.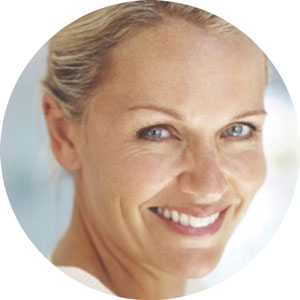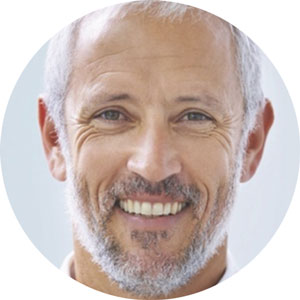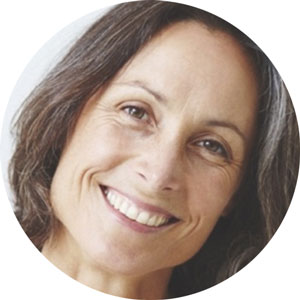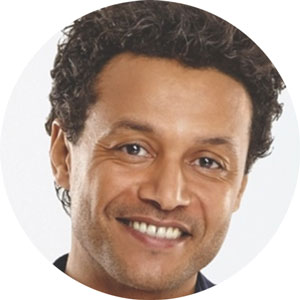 An enigmalife+ denture – designed for living
enigmalife+ teeth have been designed to look and feel like your own teeth, so that you can regain your natural appearance and improve your ability to chew. The back teeth have been designed to be especially hard wearing, to stay in place and provide you with an accurate and stable bite. They are designed for people who want the most lifelike and comfortable dentures so that they can get on with enjoying life. There is no reason for dentures to stop you doing so and no need for other people to know that you wear them.
Your denture should give you:
1. A NATURAL SMILE: enigmalife+ teeth achieve a level of aesthetics never before achieved in a denture tooth.
2. COMFORT: enigmalife+ teeth have been designed for living; their back teeth have specially designed shapes so that they stay in place better and give you a more stable bite.
3. DURABILITY:  The high strength and good wear characteristics of enigmalife+ teeth ensure a durable and longer lasting denture.
4. CONFIDENCE: The combination of strength and beauty, in a wide range of shapes, sizes and colours, mean that you can be confident that your dentures are an effective replacement for your natural teeth. enigmalife+ teeth have an enhanced character that captures and recreates this vitality, mimicking nature more closely than ever before. The internal tooth structures have been simulated, the surface characterisation provides natural light reflections and the teeth have the opalescence and fluorescence found in natural teeth.
Since enigmalife+ teeth have been inspired by nature, the detail and the beauty of the range ensures you can be confident in your appearance and smile.

Choosing the shape of your teeth
Most people find that their denture "feels most natural" when the shape and size of the teeth in it are similar to how they used to look. In the enigmalife+ system we therefore recommend people to look out a photograph of themselves showing their original teeth. This has been found to give the most natural results. If you cannot find a photograph, your clinician will help you to choose teeth that harmonise with your face.
There are 28 different sizes and shapes of upper front teeth in the enigmalife+ range. Your clinician will help you choose from this range.
Following the colour of natural teeth People in their teens or early twenties will often have teeth that will look quite white, with translucencies at the incisal edges. As you get older your teeth will naturally darken, although they can be whitened to enhance their appearance.

If you still have teeth remaining, then your denture teeth can be chosen to match your own teeth and ensure you a have a natural smile. If you have no teeth remaining, then you can choose the shade of your teeth.
This can be that to which your teeth would naturally have darkened, a bleached shade that will make you look younger but may look less natural or a shade somewhere in between. Within the enigmalife+ range there are 18 colours to choose from including two shades of bleached teeth.
In harmony with the beauty, shapes & translucencies of natural teeth
There are tremendous variations in the shapes and sizes of natural teeth, but they are in harmony with each other reflecting the beauty and proportions present in nature. The enigmalife+ range of denture teeth reflects the variety found in nature. You and your clinician can select from this wide range. Many people bring photos showing their younger natural teeth to their first appointment so that their clinician can match the look of their new teeth to these. The range of back teeth includes ones that are designed for implant-stabilised and partial dentures, as well as teeth that are specifically designed for complete dentures. Each one of us is different and your clinician will advise you which range is most suitable for you.
Enigmalife is our mid-range of dentures. We use the Enigma Life Cosmetic Denture System which will enhance your confidence and appearance. Our Clinical Dental Technician uses this life-like range of new Enigmalife denture teeth which have been inspired by nature and designed for living.
Paul Walkington CDT will use traditional techniques which have been greatly enhanced by this new range of tooth line where a greater attention has been given to their beauty. Not only do Enigma Life Dentures feel like your own teeth, they also help them regain their appearance and function.
They come in 16 different shades, including 2 extra white shades and are supported by naturally coloured gum work and a higher standard of high impact plastic.
Time Scale 4 Weeks
Guarantee: 1 Year
Costs – £580
Time Scale 4 Weeks
Guarantee: 1 Year
Costs – £990