51 Spencer Street Carlisle. CA1 1BB
Missing teeth can compromise your ability to Eat, Speak, Smile and this can affect your overall health and physical appearance.
Therefore, it is important to restore these missing teeth. On proven solution that your dentist may prescribe is a partial denture.
Removable partial dentures fill in the gaps where you have missing teeth.
They are constructed from either a metal or metal free frame which hold the denture in place.
For patients with natural teeth still present there are a number of different denture choices now available for patients wanting to fill gaps in their current dentition. A poorly designed denture can have an impact on the rest of your natural teeth, so it is important that we provide you with the most appropriate treatment options.
For partial denture patients with natural teeth it is important that we receive a referral form from a dentist to provide us with sound information that your current teeth are in a good state before proceeding with one of the following options. If for whatever reason you don't have a dentist, we can refer you ourselves to several dentists in our area.
You can trust we are using the latest technology, materials and CADCAM to produce your Denture.
Please download a referral form here
Acrylic Dentures are the most economical form of plastic dentures. We provide options for dentures with Natura or Enigma Teeth with the base plastic been a high impact plastic called Enigma High Base. We match your natural teeth shade with our 16-tooth shade guide for the best match possible
Time Scale 1-4 Weeks
Costs – From £150
We use the original Valplast form of Flexible material which has stood the test of time. There are no unsightly clasps and are metal free, monomer free and Acrylic free. The valplast material is also guaranteed against breakage. However, the teeth are not guaranteed. For patients without any heavy bite these dentures are now a suitable option.
Time Scale 2-5 Weeks
Costs – From £350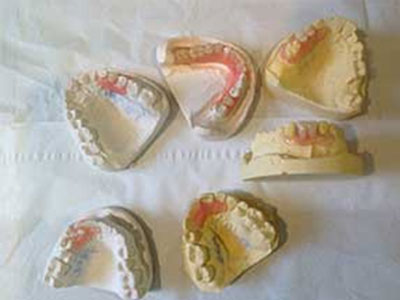 Chrome dentures are stronger and more durable than standard plastic dentures. They allow more of the patient's mouth to be more exposed allowing a greater sense of taste when eating. All chromes are made from Vitallium a lighter and extremely fracture resistant material.
Time Scale 4-6 Weeks
Costs – From £500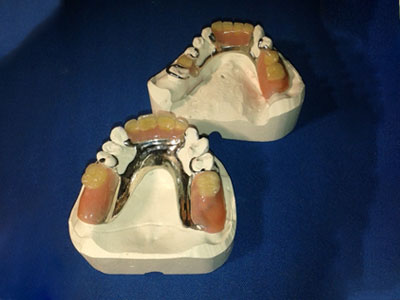 Zirlux Acetal Frames are semi-flexible Tooth coloured metal free frames which possesses high tensile and flexural strength with a precise fit. Created using the latest in CAD CAM Technology.
Zirlux Acetal Frame Dentures
Time Scale 4-5 Weeks
Costs – From £450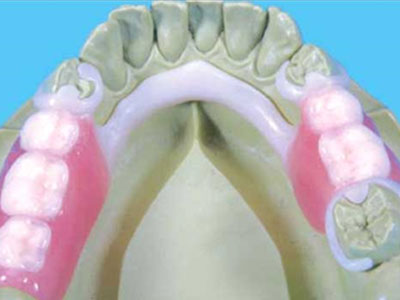 Laser Printed Cobalt Chrome RPD
Computer Aided Design and 3D printing has already revolutionised the world of prosthetics. Now we can offer for the first time Patients and Dentists Precision fit Laser printed Cobalt Chrome Removable Partial Dentures.
The process involves the laboratory scanning your impression or model and creating a digital 3D image. We then use Dental CAD software to design an RPD framework. This is then 3D Laser printed using sintering technology to produce a Chrome Framework with unprecedented tolerances.
The Device is then polished and ready for tooth trial.
Laser Printed Cobalt Chrome Dentures
Time Scale 4-5 Weeks
Costs – From £1290